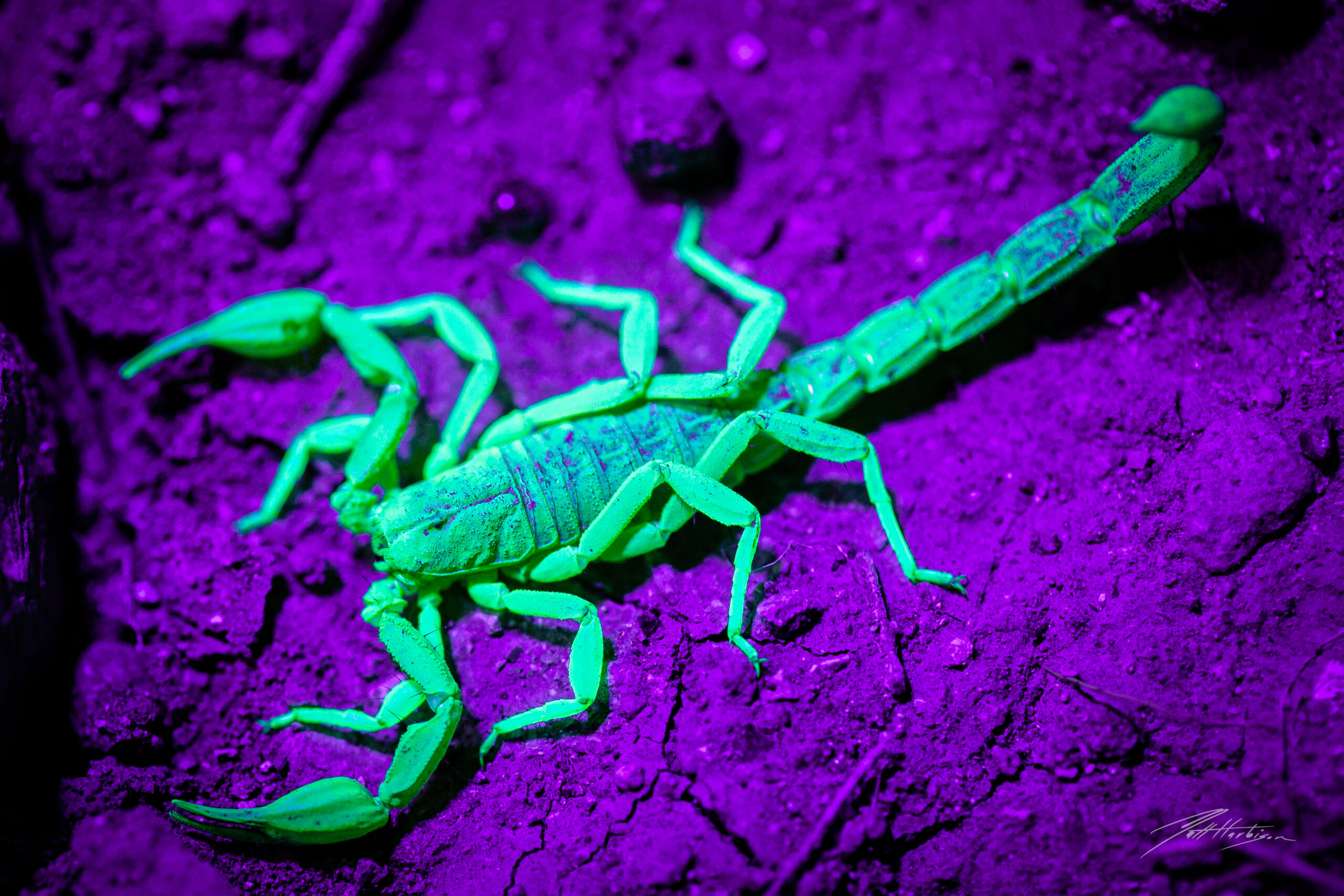 Scorpion hunting in West Texas is as old as the hills. Still, for those not accustomed to the practice, it's a WORLD of fun. Enter two Tennessee boys, a blacklight and we had a blast. Here's some photos from our recent outing to chase and photograph the tiny little beasties and other tiny insects.
It's true we spend most of our time pointing our cameras up, but truth be told there are so many things to photography here in West Texas I don't think you could tire of it. Up, down, all around, it's an endless cornucopia of photography subject matter.

The above photos were taken with a Canon 5DMkII and 100mmL lens.