For the last few weeks, I've been working on the Spring Galaxy challenge provided by the Astronomical League. Utilizing no less than three telescopes and four different magnifications/eyepiece configurations, I got to compare the views under some pretty nice spring skies. The three scopes I used were: my 12″ Meade Lightbridge, a Takahashi Fc-76DS, and a Takahashi Fc-100DZ. All provided wonderful views, but I found myself impressed by the 76DS the most. Even with the extra inch of aperture that the 100DZ afforded, I felt as if the 76DS really had no business being as bright and sharp as it was. Don't get me wrong, the 100DZ was equally good, but compared side by side, I'd say one would be hard pressed to discern which telescope was being used.

Here are three photos of the setups used: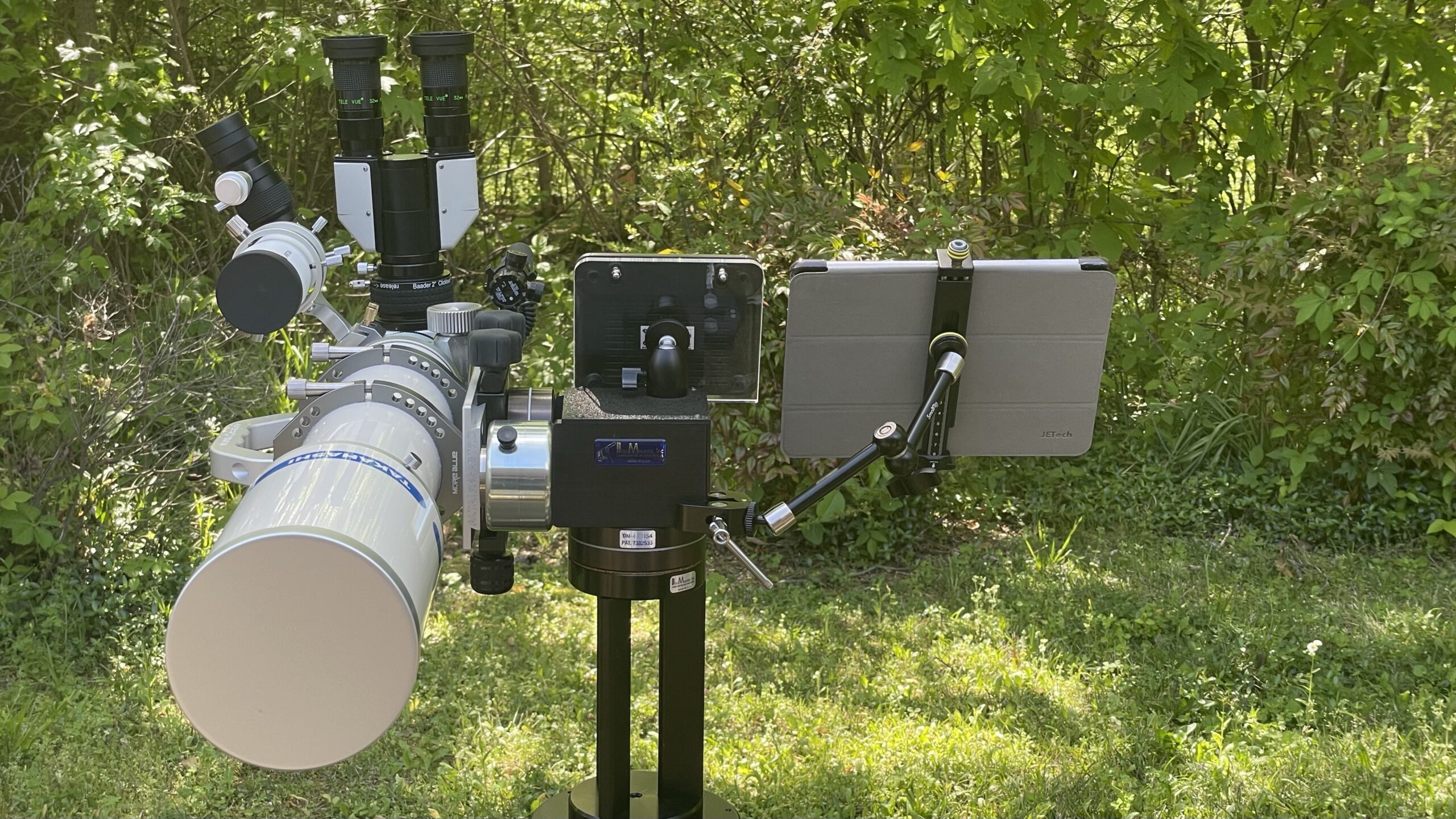 Over the course of four weeks, I traversed from Ursa Minor/Majoris, through the Zenith, skirting Virgo, and ultimately into Leo before finishing in Corvus. It's a perfect grouping for northern hemisphere observers for those who are unfamiliar with that stretch of sky. I and most other astronomers refer to it as "Galaxy Season" for this reason. Here is a .pdf of my data turned into the AL league for review.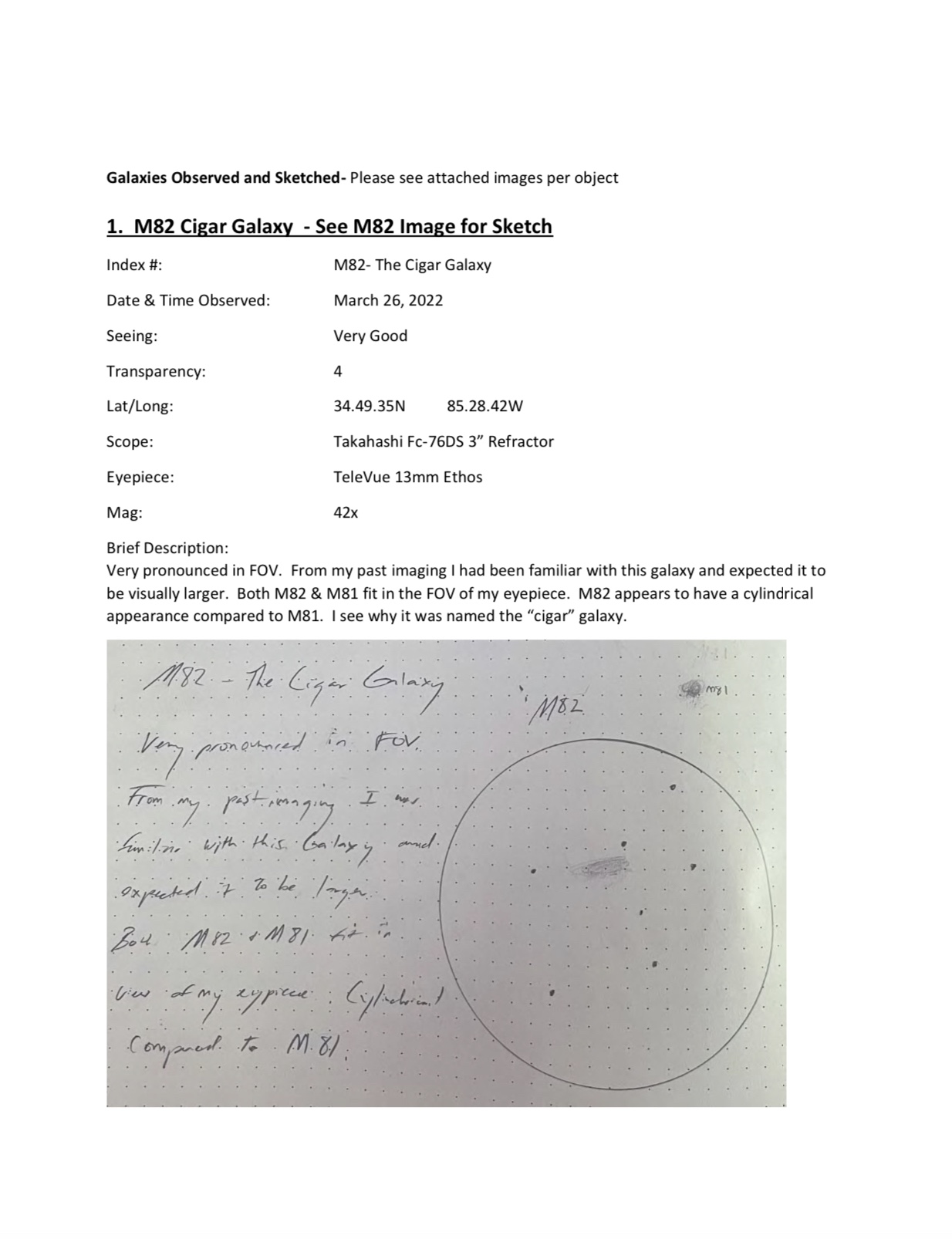 As you can see above, I didn't choose my targets in order, instead looking for the brighter targets to aid in the visibility. In my driveway my limiting magnitude is 8 but at my dark sky locations I was able to make out down to 10-11th magnitude. M101 was probably the toughest target for me in the 12 galaxies I chose. One highlight of the time came at my friend, Harold Harris' home when we observe visually and telescopically a line of Elon Musk's satellites. I had seen these before, but this grouping were much closer together than I had witnessed previously.

If you would like to participate in the Spring Galaxy Challenge you can go to the Astronomical League website and download the instructions yourself or you can Join the BAS of Chattanooga (which also provides a PIN upon completion). I might add the benefit of the local club is in-person help, should you need it!
Clear Skies!