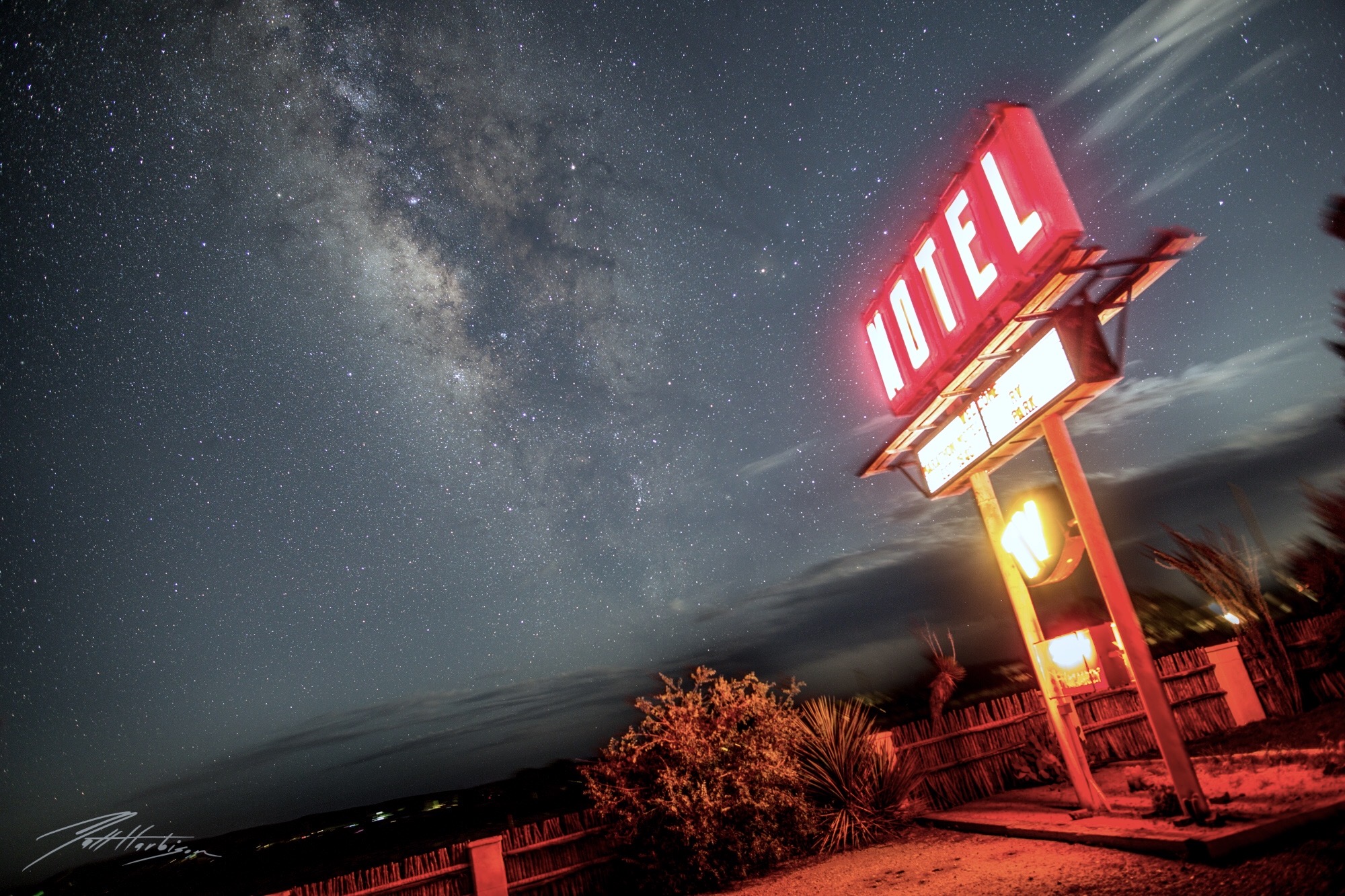 Twice a year, I drive out to Marathon Texas to maintain a telescope I've had the privilege of installing and controlling in the Marathon Remote Imaging Observatoy (or MaRIO). It's normally pretty routine and about the most fun you can have as an astronomer. If you have never imaged under the West Texas Skies you owe it to yourself to visit the Marathon Motel and their astronomical amenities (concrete pads, with power hookups, Wi-Fi, and even wired Ethernet. It's magical.
Tomorrow (2/4/21) I'm heading out again with my good friend Dennis Sprinkle (who's next to me on Pier 1) to install a completely new system. The previous scope served me well allowing me to complete a 200 panel mosaic in Orion, but the new scope promises to be something special.

I've cropped an image to show a single frame from my new system and cropped to match my previous system. A couple of things about this comparison. It's not really a fair one for the new system although I feel it holds it's own. The new system is plowing through a Bortle 9 and a full Moon. Then there's the image from Marathon in a Bortle 1/2 under no moon. Still, the light grabbing corrective nature of the new scope will be something to behold in Marathon.

As you can see, the pixel scale is close enough that it's hard to tell a difference. To make things even more interesting, here is the entire field of view (below) with the new scope: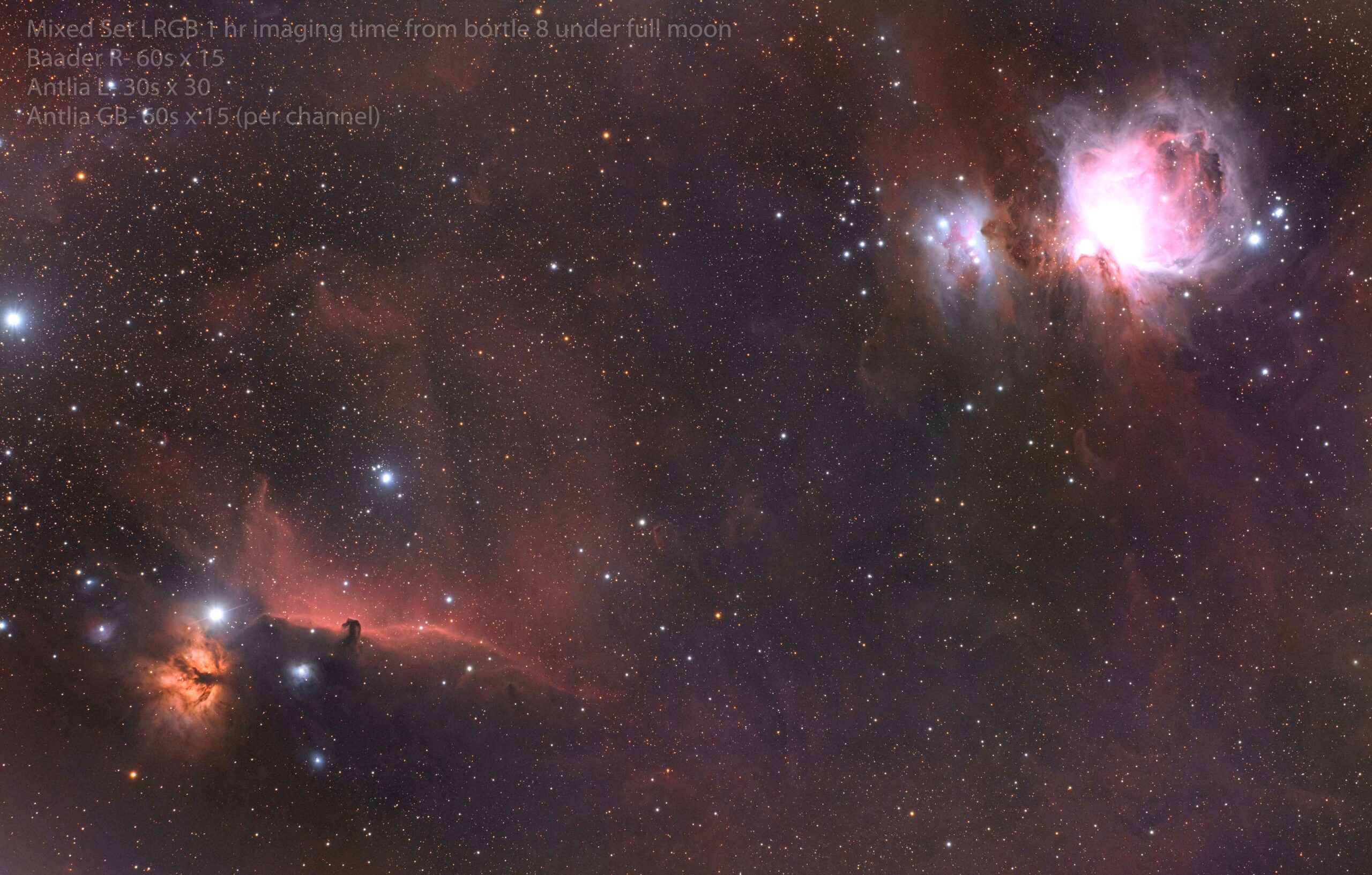 It's a massive difference. My previous system required me to shoot six frames to equal what I can do now in a single frame. To make it even more outrageous, I'm now collecting light at f3.6 from f5- a whole step and a half of light faster! This promises to be fun, and fast! It's also proving to be pretty challenging. Finding filters that can control the light (even with the excellent correction of the Takahashi) has, and is still a challenge (see my post from a few days ago) . Regardless, if all goes well, in the next few days, we should be capturing even more photons from Marathon! Stay tuned!

See you on the road!