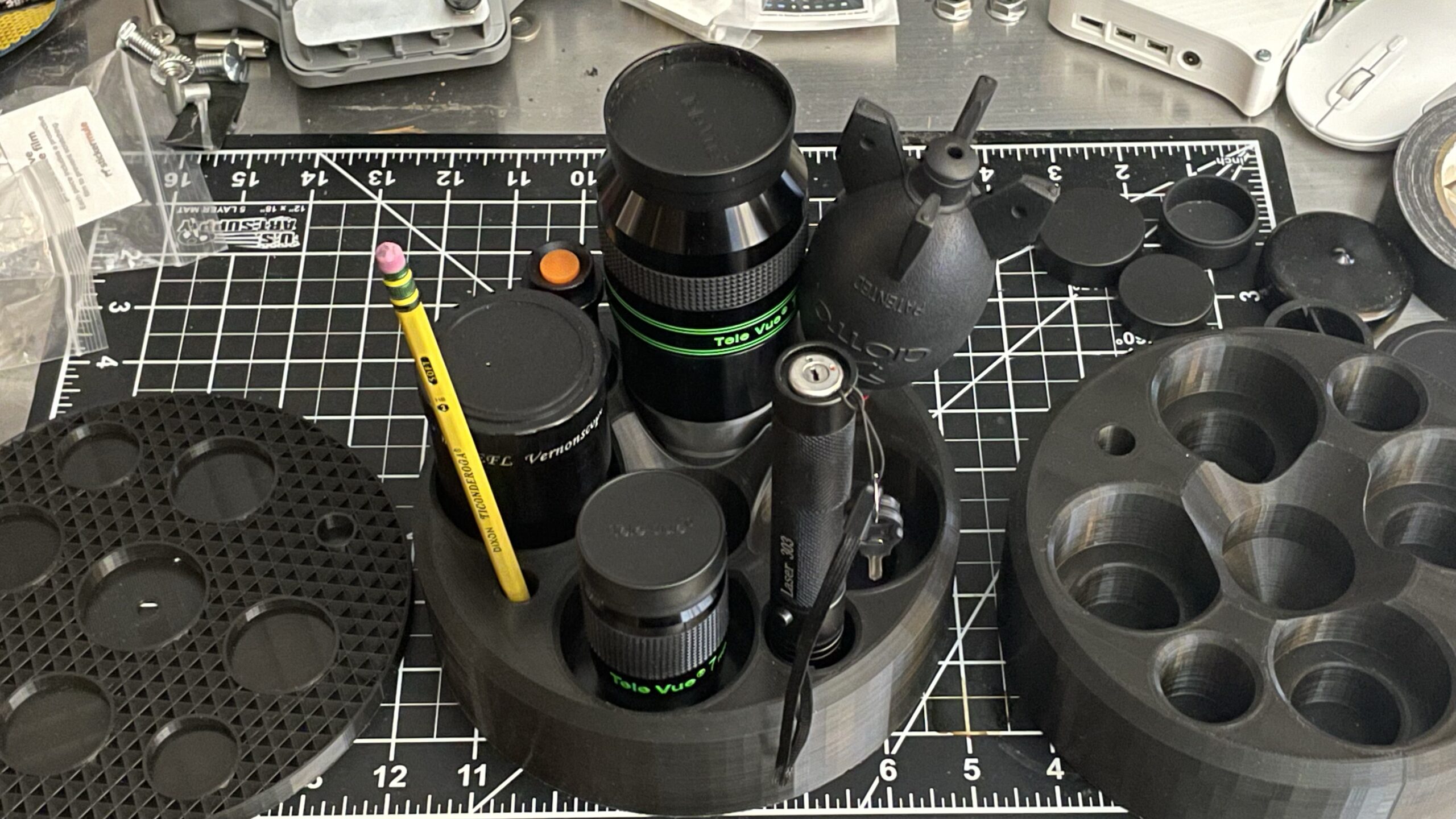 I don't know about you, but I love my Berlebach tripod (Uni 18) with the nut brown finish. Sturdy, lightweight, and easily assembled, it has been a valuable part of my observing kit for two years now. I first purchased one before the pandemic only to land another one during the pandemic- yeah, I know. I have a telescope problem… but I digress.

It's important to have a tripod you trust. Most "hobby-killer" telescope kits feature a terrible tripod as the cornerstone of it's hobby-killing prowess. That being said, the Berlebach is so good the one feature that isn't great is shockingly bad, – the accessory tray. But this isn't one of those "all complaining-no solution" posts, instead, I'm going to improve it!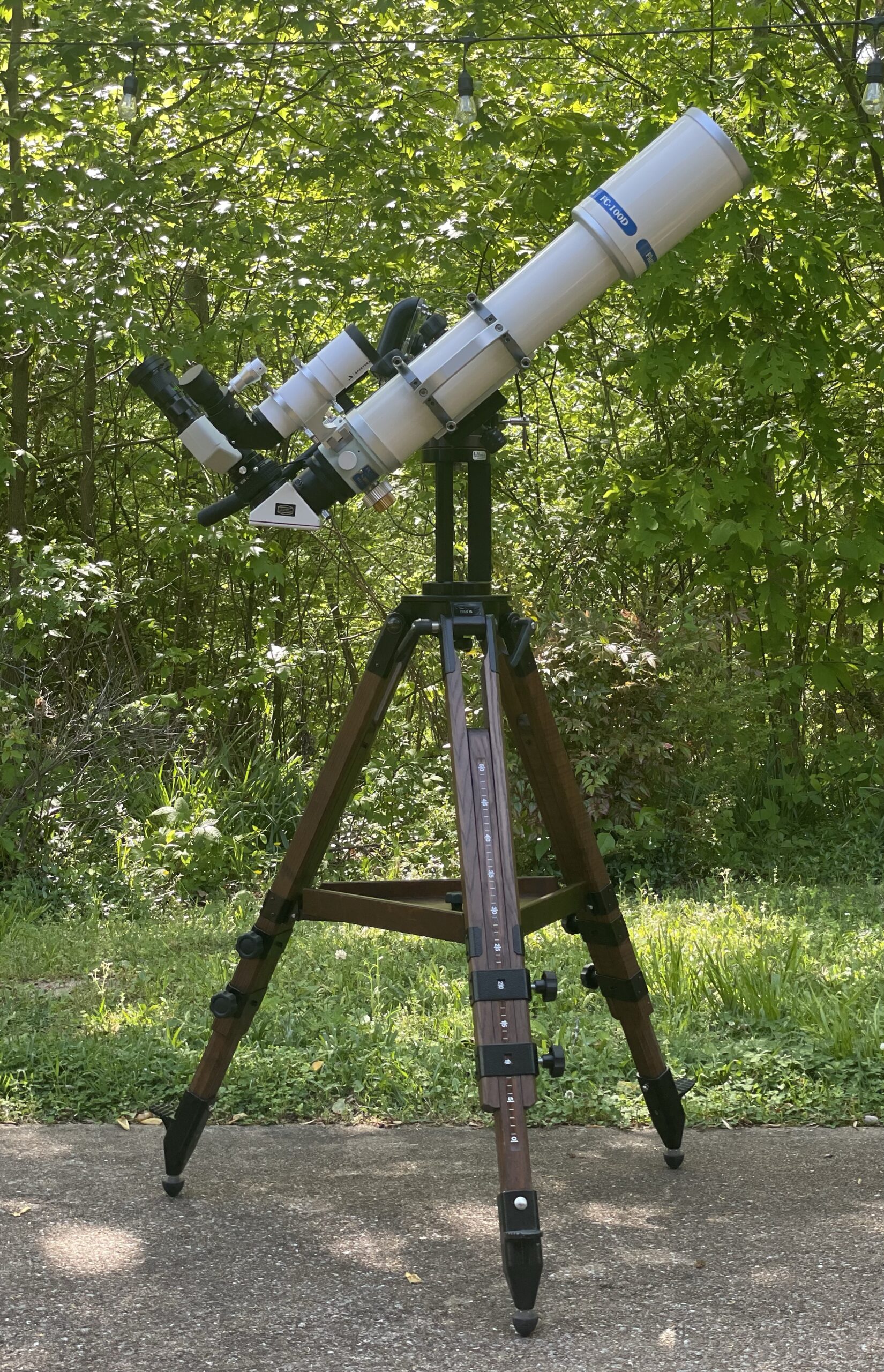 The problem is the tray surface is just too slippery for the average astronomer's accoutrements. Who wants to place their $300 eyepiece on a wooden surface as slick as an ice rink? And then there are the options. Holes in your tray, anyone? I ordered mine without the eyepiece holes as I don't like things (expensive things- 1.25 eyepieces or filters) falling through the holes. I'm actually going to find some rubberized mat to cut out and place in the tray as well to add just a little more resistance to the surface.

So, it was my 3D printer to the rescue! For those who don't follow my blog, I purchased a Crealty CR10sProv2 two years ago and I love it! The WHAM BAM build plate along with Raspberry Pi running OCTOpi + The Spaghetti Detective plug in (now Obico) are invaluable upgrades and make printing easily attainable for anyone. You will feel as if you live in the future, I assure you!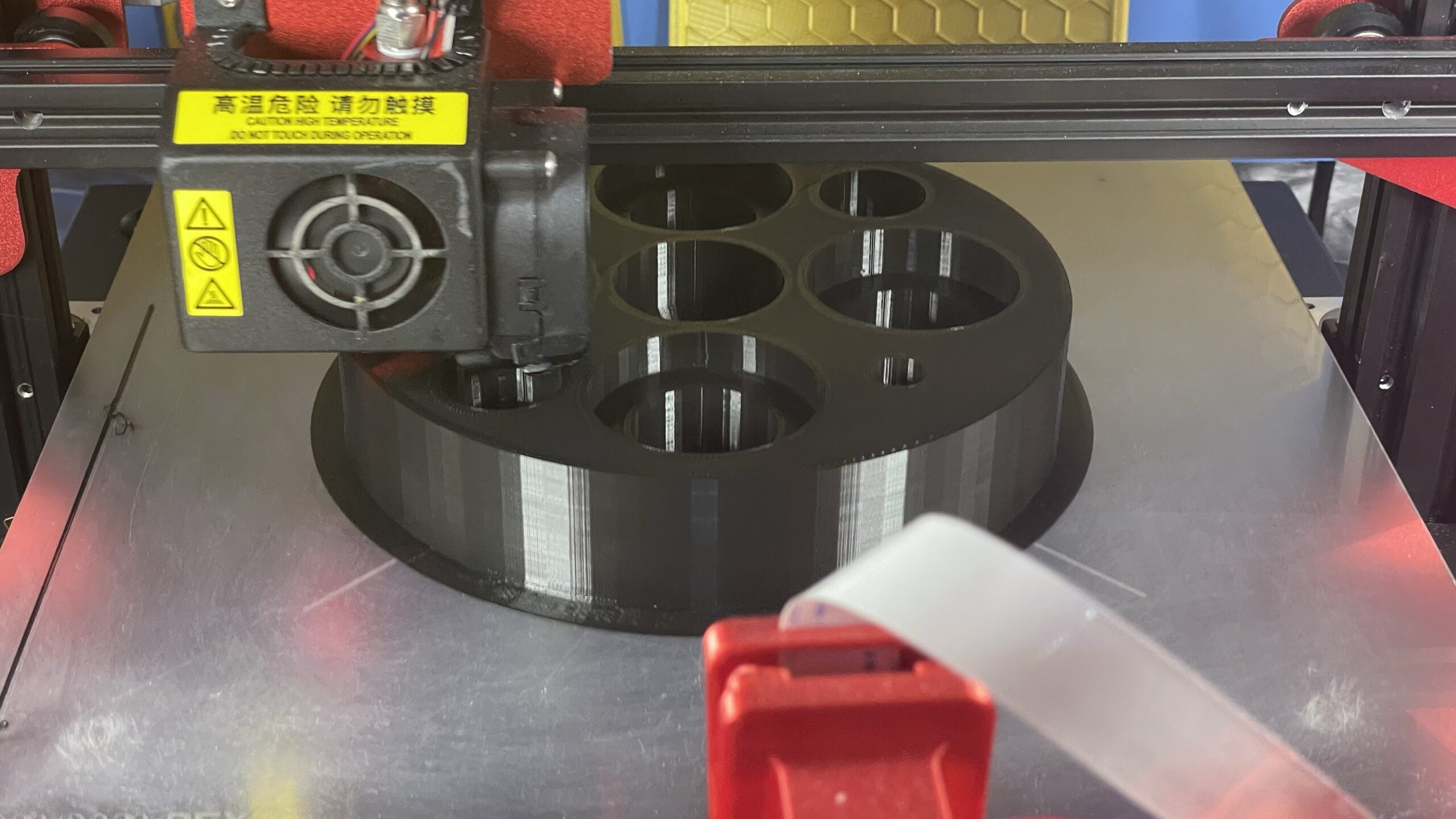 I designed this eyepiece holder to fit over the existing bolt of the spreader bar where the tray would normally be secured. The bolt isn't very long so it is a tight fit in the center, but it works despite being a bit finicky to tighten. Again, using the existing nut for the tray.

Once the eyepiece holder is installed it stays stationary and provides storage for 2″ and 1.25″ eyepieces, pencils, pens, flashlights, laser pointers, and even rocket blowers. I'm sure I'll find other uses in the future but I already love it.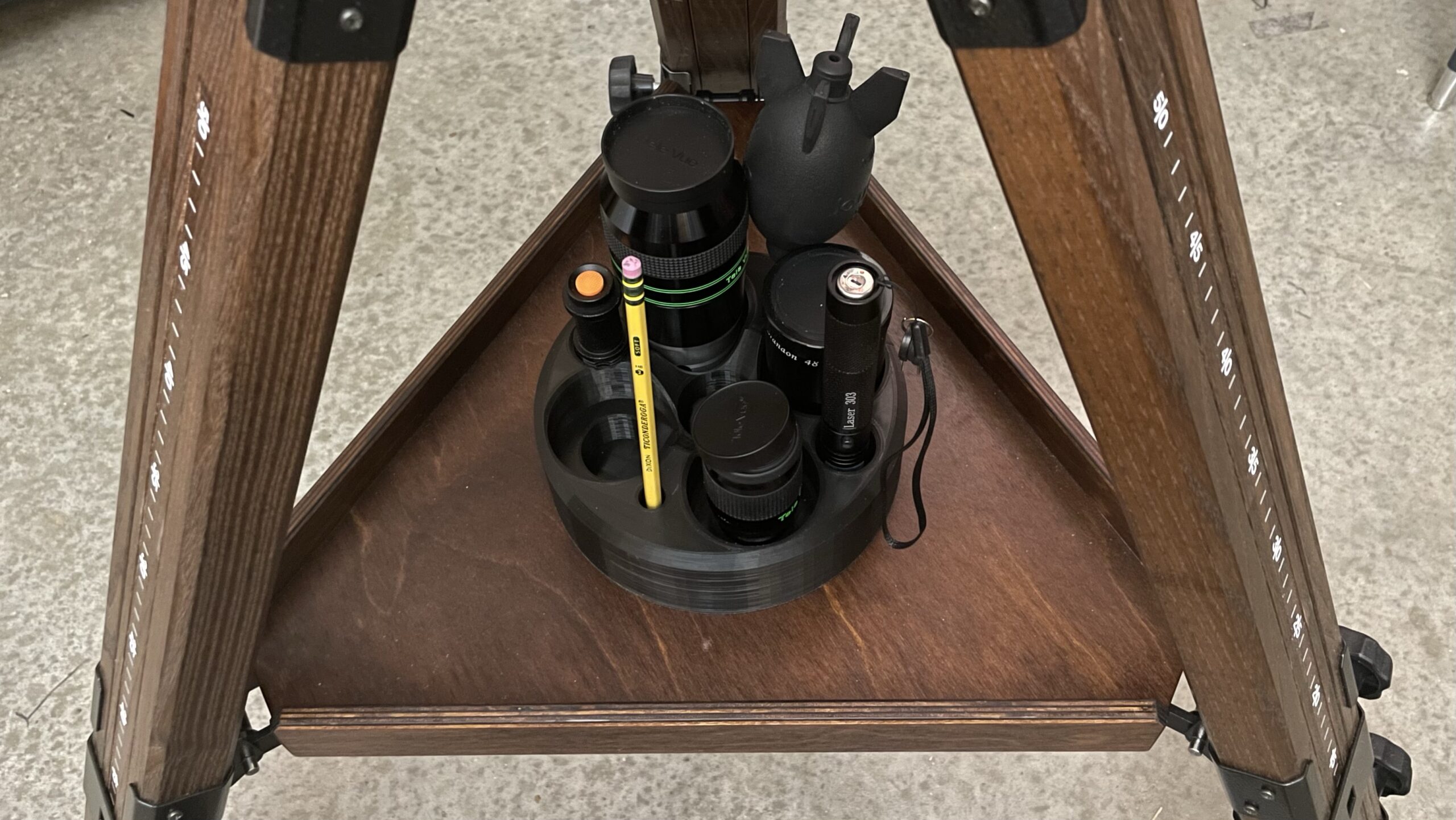 And finally, what's a brag blog post without the files so others can enjoy your labor? Click one or both of the images below to download the necessary files to create your own. If you do print one, please leave your feedback in the post or on our FB Page!